Unfortunately, not every staffing vendor on the market is capable of delivering successful staffing solutions, especially when it comes to project management staffing. Learn how to tell the difference between incompetent companies and truly dedicated staffing partners by asking these five important questions.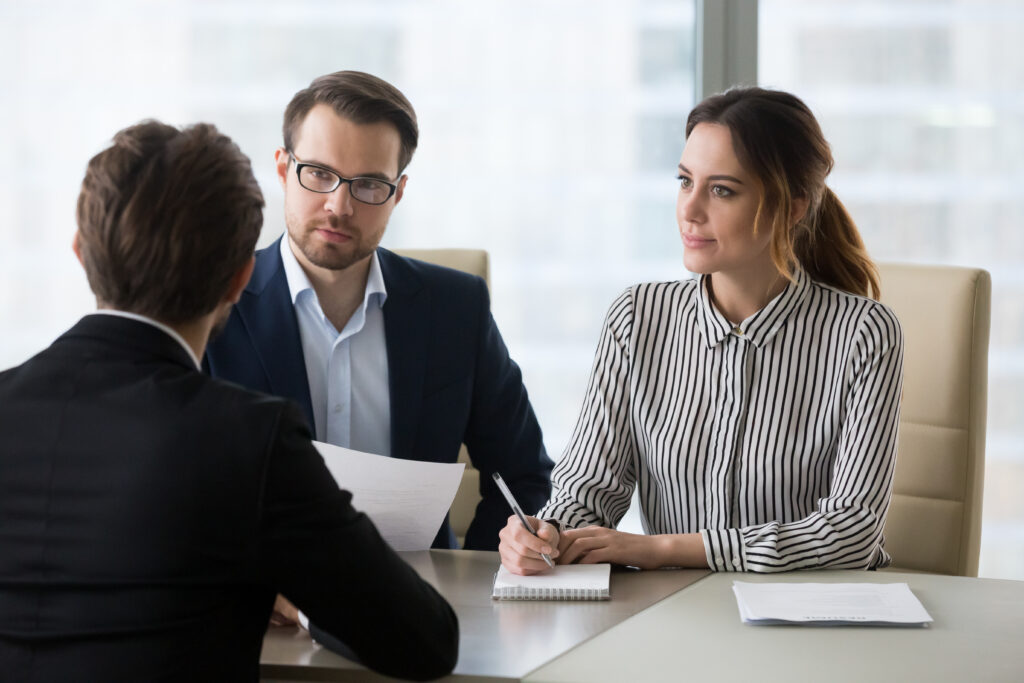 1. What is your submittal to hire ratio?
The ideal answer to this question should be ​very low, or more specifically, four to one or below. One major reason you're seeking staffing solutions is to reduce the time you spend hiring more employees for your workforce. The last thing you want to do is hire a staffing vendor that is going to run a generic search through a database and send you the first dozen resumes that match the basic criteria.
2. Who is qualifying the candidates?
When it comes to assembling your workforce, you want to make sure you're not leaving the fate of your company in the hands of a part-time, generalist recruiter searching for keywords, especially if you're in need of IT staffing solutions. The staffing vendor you want should know what you need before you even make a request. The best answer to this question would be a team of subject matter experts who know exactly what your company needs. That's who should be qualifying candidates. Otherwise, your staffing solutions are going to cause a lot of staffing ​problems.
3. Can you describe our company culture in your own words?
Anyone can match a job description to a few resumes. What you need is a staffing partner that takes the time to familiarize themselves with the culture of your company to determine which candidates will make a smooth transition. The culture of your company plays a vital role in determining your employee turnover rates, which means you can save loads of time and money by hiring individuals who are not only qualified for the position but who mesh well with the culture you've created.
This question will also help you weed out the mass staffing agencies who put little thought or effort into submissions. You need ​and deserve ​ a staffing partner who takes the time to evaluate your company, inside and out. Otherwise, you're never going to find effective project management staffing solutions.
4. Do you provide training and support to resources?
If you're going to invest in a staffing company, then you may as well invest in one that will go the extra mile to provide you with ​powerful staffing solutions​. There are generalized staffing vendors who close your case and move onto the next as soon as they've completed it, and there are staffing vendors who do whatever it takes to make sure you're getting your money's worth, like investing in individual careers by providing the necessary training and resources to succeed. This is especially important if you're looking for employees with specialized skill sets.
5. Can I provide you with a list of very specific questions to ask the candidate before you submit them to me?
The answer you are looking for is ABSOLUTELY. Any staffing vendor worth its salt knows that every vacant position is unique and will vary from company to company. The type of project manager you're looking for could be entirely different from the type of project manager another company is seeking. If the staffing company in question isn't willing to go above and beyond to qualify your candidates, don't hire them.
Contact us today​ for powerful project management staffing and IT staffing solutions from a dedicated staffing partner who will answer YES to each one of these crucial questions.